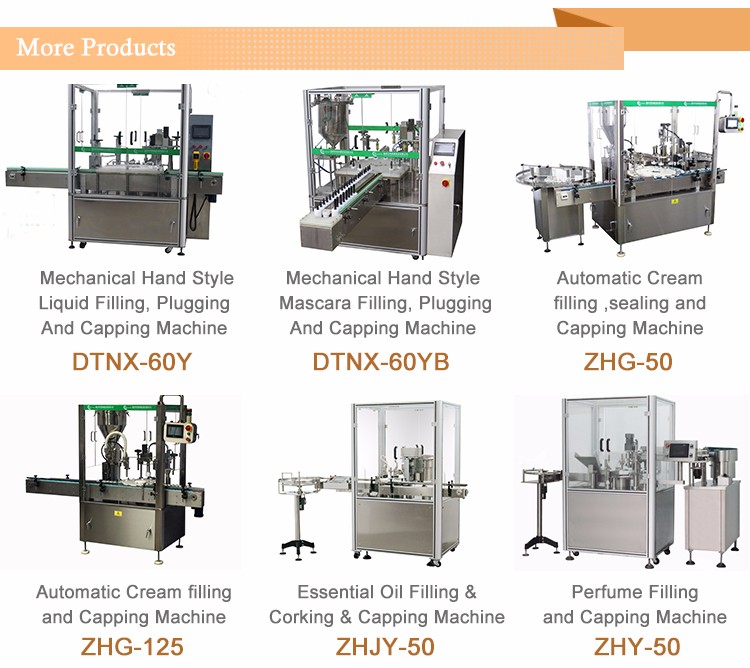 This sprayer pump, glass dropper bottle filling and capping machine includes the turn table feeding bottle, automatic filling, automatic feeding sprayer pumps(glass dropper), capping, labelling and bottle collection table.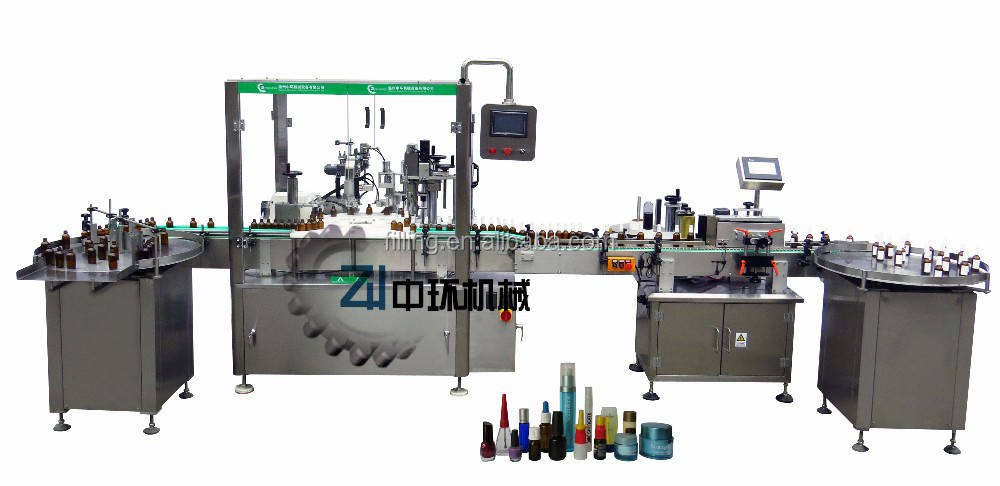 Specification:
Filling volume: 5-100ml
Speed: 30-40BPM
Filling accuracy: ≥99%
Cap feeding rate: ≥99%
Capping rate: ≥99%
Power: 2KW 220V
Labelling accuracy: ±1MM
Woking principle:
This production consists of bottle feeding table, peristaltic pump filling, feeding sprayer pump(glass dropper),pre-capping,servo capping, labelling and bottle collection table.
Bottle inlet: Operator place the empty bottles on the feeding table, conveyor will bring bottle into main machine.
Detection: The photoelectric sensor detect if there is empty bottle in star wheel and give the signal to the PCL in order to control the no bottle no filling function.
Filling: If the sensor detect the empty bottles, the PLC will control the pump and fill material into the bottles.
Feeding caps:Using the specific device to place the sprayer pumps(glass droppers) to the bottle mouth.
Detect cap: Sensor detects if caps is on the bottle or not
Pre-capping:Pre-capping the bottles with caps to prepare for the servo capping station
Capping: Final capping by servo motor which can control the capping speed and capping torsion to ensure high capping quality and no harm to the caps.
Bottle outlet: Finished production walk out of the star wheel.
Labeling:Bottles walk into labelling station and finish the labelling progress
Bottle collection: Finished bottles finally stay on the bottle collection table.
More Details: